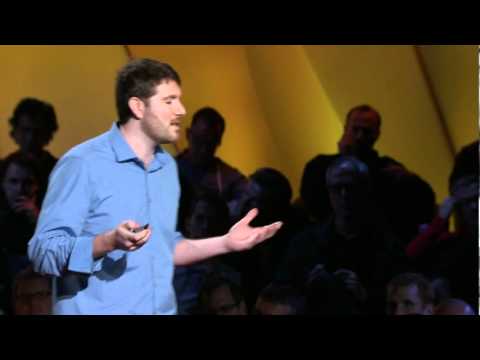 Although I'm a big fan of "plugin and forget about it", I'm also a proponent of "less is more", the fewer plugins the better. Why? Less updates and less possible conflicts between WordPress plugins. With that said I introduce to you a new way of manipulating WordPress to your advantage by creating a glossary without a WordPress plugin.
I recently created a glossary of recipes for a client and had quite a good time with it. This was actually a second glossary. The first was your typical alphabetical directory of terms created as posts and categorized in A-C, D-G, H-K, etc blocks. This recipes glossary, however, was categorized by courses such as breakfast, dinner, etc. Both types, alphabetical and categorical, require the same method which I will outline below.
[Read more →]
Like text messaging on a cell phone, video on the Internet should not replace common traditional modes of communication. Why? Because again, like text messaging, video serves a purpose but doesn't and cannot tell the whole story. Especially on the web with bite sized bobs of information preceded or followed by ads.
Though a picture may say a thousand words, and video yet still ten thousand, sometimes you just want to read the bloody story and not have to update QuickTime or Flash plugin, or deal with video loading issues and/or errors. Like my hometown of NYC, the interweb should be thoughtfully convenient, not just "easy".
I say, instead of reading an interesting headline on a news site like Yahoo News, MSN, NY Times or CNN, and clicking the title link to read a bit more about the story, but finding a video unstead, why not give us a choice.
More often than my patience allows, headlines, like movie previews these days, are misleading. So, I say at the very least, these news sites should just throw a summary of the video below or above the video. Or, if for advertising reasons these sites need the site visitors to watch the video – with prerolls and postrolls – they can put the entire story below with the usual inline ads.
Frankly, this last option, to me anyway, is more inline with what I would call "best practices" of social media/marketing. It gives site visitors options rather than assuming we want none. Were not all video junkies. And some of us who like watching videos on the Internet, don't necessarily want to watch, but to read our news instead.
Though video killed the radio star, I believe there's enough room for video and good old fashion plain text on this world wide interweb!
If the kind folks at WordPress cannot help you install your WordPress for free, see here, there are alternatives. You might want pro WordPress dev services - but that's if you are lazy or just don't even want to lay your eyes on seomthing remotely techyish. If you are inclined not to even try installing WordPress yourself, you have a couple of solid choices that cost you nothing or very little. First, let me say that it's not difficult to install WordPress even if you are completely tech-unsavvy. But, I do understand how some would rather not touch complicated looking files in gibberish language. Visit WordPress's page on the 5-minute installation. It actually takes 5 minutes if you're somewhat computer savvy, but maybe 10 minutes if you're not. Also visit WordPress' main installation pages if you're installation requires a bit more elbow grease for whatever reason.
Now, on to the nitty-gritty. There are usually two types of installations you can do. Either a new installation or an upgrade. Upgrades may or may not be simple depending on the difference in versions. If, for example, you're upgrading to the current version, 2.5.1 from let's say version 1, which I hope to goodness you're not, things can get a bit complicated…maybe.

For New Installations
You have a couple of options to installing the latest version of WordPress. [Read more →]
I've been AWOL for a bit 'cause I've been swamped with work, lazy and now have new perspective and focus on what I want this blog, my business, Poles Apart Design, and my career to be all about: social media. Social media seems like a buzzword, but really it's not. Like any set of similar interconnected technologies, it's a word that encompasses the entirety of a new trend with lasting powering. Specifically, social media simply means what it implies, socializing the way we interact on multiple electronic – for lack of a better word – platforms. [Read more →]
Redesigning Poles Apart Design, I used the Datafeedr Random Ads V2 plugin as a random image rotator. The plugin requires that I add PHP code to a template page which I didn't want to do because I wanted the image rotators to appear in specific posts. I could make that happen by installing and enabling another plugin that enables me to use PHP code within a post, but sometimes using PHP code within a post can cause unexpected issues, plugin or no. So, I thought, oh yeah, shortcodes. Shortcodes are pieces of simplified code that represent PHP code/functions without having to use actual PHP in the place you put the shortcode. Actually, you can use shortcodes for output of regular text, html and even CSS. A shortcode comes in this format [shortcode-post-title-here]. Here's how to add a PHP function into a post from any plugin that requires a specific function call (which is almost all) to generate whatever content the plugin is for.
[Read more →]
I didn't get a cell phone until I was in my mid twenties. I refused to. I was definitely not anti-technology, just anti-reach-me-anywhere-anytime! Now of course, three phones later, I love my iPhone and can't seem to leave it at home without feeling I'm missing an index finger. A ghost limb, if you will. Or perhaps I just like shiny objects (ha ha). Seriously though, since having my iPhone now strapped to my hip, I've found so many actually useful iPhone apps 'cause as much as I love new shiny things, I hate excess and prefer practical additions to my life, not glossy ones with no purpose. [Read more →]
Broken Link Checker is a great, great, great plugin because it saves you mucho, mucho, mucho time and headache keeping your site up to date with correct information, specifically, updated links. The plugin basically shows you a list of broken links under the Tools section of your WordPress dashboard. It shows you the post that the broken link was found in, the text it's linked to, gives you the option of discarding the post, unlinking the text, and editing the post. But, the best, best, best part is that you can click "edit" to edit the link right there instead of having to fish for it within HTML code or in visual mode! Thank you Broken Link Checker!